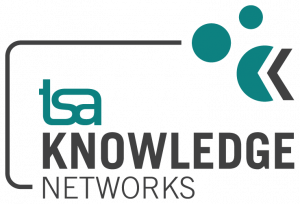 We were delighted to announce the date of TSA's Knowledge Network Open Day in our January and February TSA CEO updates. 17th March 2021 will be packed full of great topics and panel discussions all through the day. The 2020 KN Open Day was the last in-person event we were able to host before the lockdown. We hope to carry on the same enthusiasm and engagement this year as well. The virtual event provides us with flexible options where we can invite targeted audience for the topic of their interest at specific time slots. We will also have a TSA web landing page where you will see all the details and registration links. We hope to cover topics such as Managing CTWs Safely, Healthcare Processing Standards, Energy Efficiency, Diversity, Apprenticeship etc.
Please share this with your colleagues and teams for whom the topics below may be of interest.
Please note, WebEx has changed their registration form slightly, therefore when you have clicked the registration button below for your chosen session, please ignore the meeting password and click straight on the blue register button as show in the image below. If you have any issues registering, please call Emma on 0754 322 0302.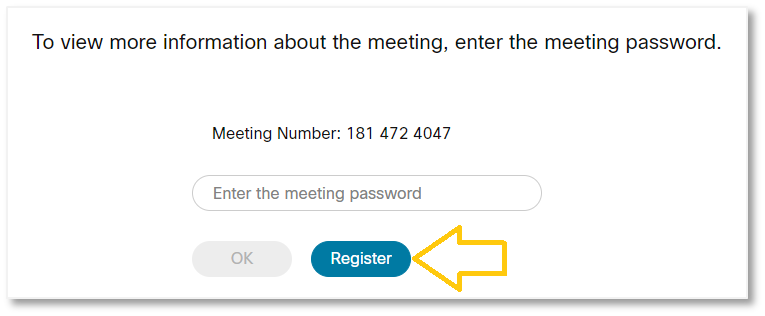 Day Programme and How to Register:

9:15am (20 mins)
Opening Session (relevant to all):

• Welcome
• Technical & Projects Updates
• Future projects
• Current projects

9:45am (60 mins)
Health & Safety:

• Latest Statistics
• CTW Management
• TSA Resources
• Managing Covid-19 related H&S claims
• Q&A Session (TSA Steering Group)


Senior Managers
Transport Managers
Engineer / Managers
Health & Safety Teams
Production Managers
General Managers


11:00am (60 mins)
Driving the Healthcare Standards

• Implementing BS EN 14065
• Preparing for certification
• New Opportunities


Quality Managers
Production Managers
General Managers
Business Development Managers


12:30pm (40 mins)
Circular Economy – End-of-Life Textiles (Recycling)

• Why do this project?
• TSA Survey results
• Logistics (Circletex?)
• Marketing the key messages


Senior Managers
Quality Managers
Transport Managers
Marketing Managers


2:00pm (45 mins)
Energy Efficiency

• Climate Change Targets (Jacobs)
• Grant funding / Carbon Trust
• Energy audits
• Latest technologies


Engineer / Managers
Energy Procurement Teams
Production Managers
General Managers


3:00pm (30 mins)
Inclusion and Diversity

• Women in the industry
• Diversity
• Mental Health


HR Directors
Change Managers
Senior Managers


3:45pm (45 mins)
Apprenticeship

• Role of TSA's Trailblazer group
• Online training delivery
• End point assessment


Senior Managers
Training Managers
HR Managers
As mentioned, please forward this on to your colleagues and teams for whom the topics above may be of interest. Each session is going to be managed separate to one another. You are free to attend all the sessions. However, the day programme is designed for the attendees to be selective.
We look forward to seeing you there.
If you wish to discuss the above or if you would like any further information, please do not hesitate to contact us on 020 3151 5600 or at tsa@tsa-uk.org.