TSA fact finding visit to Belgium underlines potential for improvements in care home sector
'Food for thought – and we need to follow the European model.' Those were the main findings of The Textile Services Association's (TSA) fact finding mission to Belgium to investigate the difference between practices there and in the UK for laundering in the care home sector. The two day trip took place in early October, with thirty attendees, comprising of TSA commercial laundry members and supply partners to the industry.
On October 3rd they visited CLOVA, a specialist care home processing laundry near Brussels. On October 4th there were various presentations including two panel discussions. The first was by laundry operators from Holland and Belgium, who shared best practice ideas. The second featured supply chain partners who talked about how innovations in machinery, software and chemicals are assisting in meeting specific care home requirements. In addition, TSA presented some of the early findings of its research into the UK care home sector, which was undertaken in partnership with De Montfort University (DMU).
Hygiene best practice is at the top of the agenda in the care homes sector and laundry is a critical area. During the visit it became clear that outsourcing to commercial laundries in Europe is not only more efficient but also more sustainable than laundering on site. What's more, it ensures that the laundry service complies with appropriate standards (the UK equivalents being BS EN 14065 and HTM-01-04). In addition, it frees up time for staff so they can work more closely with residents. In the UK over 80% of care homes still launder on site. In contrast, most European care homes (90%) outsource their laundry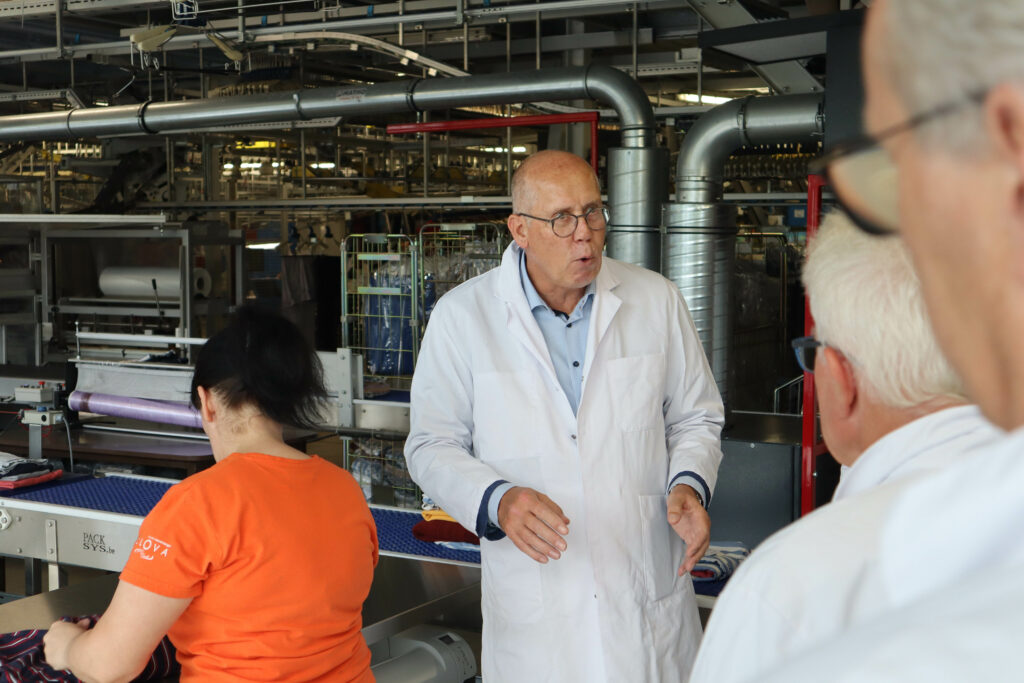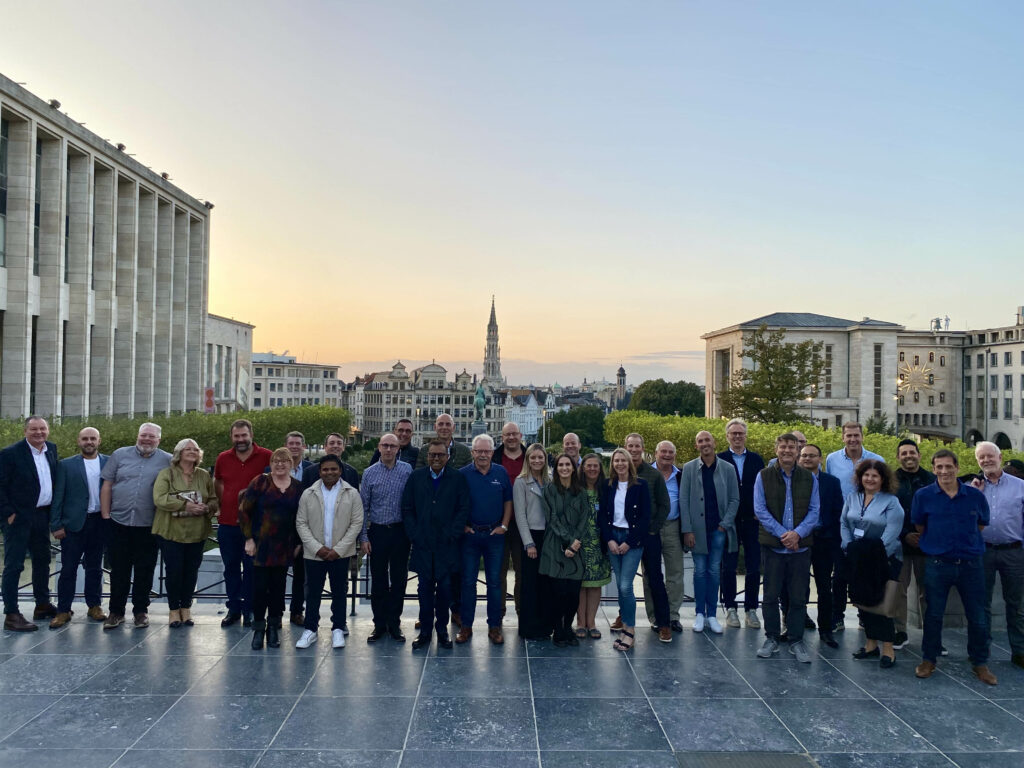 The DMU/TSA research underlined the need for change. Over 1,000 people working in the UK care home sector took part in the survey, which was designed to gauge behavioural patterns and priorities when it comes to laundering in care homes. The detailed results will be published soon, but they clearly show that that there are gaps in staff training and hygiene management in care homes with regards to laundry processes.
A key challenge for the commercial laundry industry is the size of the care home sector, which is five times that of the NHS. "The service we already provide to the NHS and some care homes demonstrates that we already have the required expertise and protocols in place," says David Stevens, CEO of the TSA. "However, the huge volumes involved in the care home sector is a big issue – hence the trip to Belgium to see how laundries there are successfully delivering the service at a large scale, particularly how they process the high volume of residential personal clothing.

"The trip was very informative and I'd like to thank everyone who took part and who helped organise it. As well as demonstrating solutions, the visit and presentations raised many questions. We're looking forward to working with care homes to deliver those solutions as we continue on this journey."

The TSA is currently preparing new training and guidance resources for care homes both for those who operate on premises laundries as well as those who outsource to commercial laundries. Meanwhile there several relevant publications on the TSA website, including a care homes technical bulletin. They can be found in the document library at tsa-uk.org
If you have any queries, please do not hesitate to get in touch with us either via email or phone: 
T +44 (0) 20 3151 5600