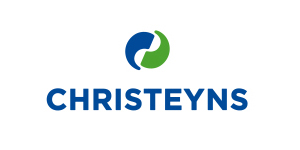 Bradford based chemicals manufacturer Christeyns joined local and regional manufacturers for the fourth Bradford Manufacturing Weeks event aimed at introducing students to the world of manufacturing.
Launched by Bradford Chamber of Commerce and backed by the Bradford Economic Partnership, Bradford Manufacturing Weeks brings manufacturers, schools and young people together to showcase the different opportunities that a career in manufacturing can bring.
The 2021 programme ran from 4th to 15th October and during this time Christeyns was involved in a range of activities including the Apprentice Driver Awareness event at Bradford City and a Women in Manufacturing event at Bradford Grammar School.   
There were various virtual webinar sessions, with Lucy Duckworth taking part in a recruitment advice panel and Liam Humphreys one of a 'task-force' of apprentices from across Bradford taking part in the event to give students an insight into their personal experiences of the apprentice journey.
Since 2018 over 12,000 students, aged 14-18, from schools and colleges across the district have experienced the world of manufacturing.  This year 32 companies were involved, offering various activities and students from 45 schools and colleges took part.