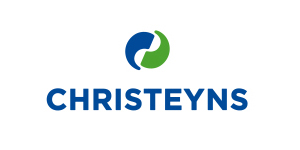 Group of young visitors to the Christeyns site at Bradford
Following on from the successful facility visits hosted during Bradford Manufacturing Weeks and The Christeyns Experience, hygiene specialist Christeyns last week invited Friends and Family to an 'Introduction to the World of Work Day' at their headquarters in Bradford.
The firm provides a lot of support to students and young people around the Bradford district through various company and council initiatives, but this event was for relatives or friends of employees between the ages of 13-18 who might be interested in finding out more about how Christeyns works.
The day was a great success, with the visitors participating in 'The Apprentice' task of creating a washing up liquid product with set challenges around market research, negotiation of raw materials, calculation of price and profits, creating visuals for their product and the pitch.
"It was an enjoyable day, providing insight into potential career opportunities and a better understanding of what we do," explained Lucy Duckworth, HR & Marketing Administrator. "I'm sure the young people were keen to see what their parent or relative does at work and how a 'real-life' workplace works."