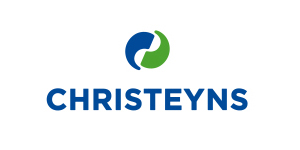 Already known for its green credentials, hygiene chemical and engineering specialist Christeyns UK is driving the company's environmental agenda from Board level down.
"The impact our industry has on the environment is significant," states Justin Kerslake, Operations Director. "As a company, Christeyns is focused on doing all it can to reduce these environmental impacts and sees the challenges facing the industry as an opportunity to provide cost effective solutions to help customers stay ahead."
Christeyns has invested significantly into developing efficient laundry systems, incorporating both equipment and chemicals, and is guided by the 2030 United Nations Sustainable Development Goals.
At its own facilities, the newly introduced Terra Project (meaning earth) looks into every aspect of Christeyns business across all its UK sites, in relation to sustainability and the environment.
Around £500,000 has been invested in equipment and training to ensure facilities are as modern and efficient as possible.  This included installing low energy LED lighting replacement and plans are under way to install a solar panel system.
Raw materials are purchased from carefully selected suppliers, sustainability being a key requirement when choosing ingredients.  Recent developments have also led to the introduction of concentrated formulations that reduce the number of deliveries and hence carbon footprint.  A review of the company's waste stream is underway to strive for Zerowaste to landfill across all sites and this has recently been achieved at the Warrington plant.
Most recently the firm switched energy supply for the main Bradford plant to achieve net Carbon Zero and changed vehicle supplier to facilitate electric or hybrid vehicle choices for the high mileage drivers.
Wash-out water from both customer sites and the firm's manufacturing facilities, is recovered and reused and in 2019 this saved 396,000 litres of mains water. This practice also reduces the amount of effluent being deposited into the environment.
"The drive to sustainability isn't as simple as just moving to greener sources of energy, we must learn to consume less in general," adds Justin. "Remote working in a flexible environment is encouraged, telematics for delivery vehicles and super concentrated products are all in development to reduce CO2 emissions."
Increased focus at Board level will add impetus to Christeyns' strategic goals on tackling environmental issues within the sectors in which it operates and in the wider community.