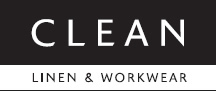 CLEAN are delighted to have been awarded ISO 9001:2015 certification, an internationally recognised standard that ensures the rental and launder of garments, dust mats and any sundry items meet the needs of customers through an effective quality management system. The quality management system previously used at the Cheltenham workwear laundry site proved to be robust and consistent.  The next logical step was to formalise the standard and achieve a certification recognised by all its customer base, particularly those customers involved in the food manufacturing sector.
A Continuous Improvement Culture
CLEAN's decision to work towards ISO 9001:2015 accreditation demonstrates its commitment to continually improving products and services.  To become ISO 9001:2015 compliant, the Workwear division based at CLEAN's Cheltenham laundry site, underwent an extensive audit that included further development of its quality management system, a management system documentation review, pre-audit, initial assessment, and clearance of any non-conformances. The certification has provided CLEAN with greater visibility of their unique garment track and trace system and a progressive, robust framework for document control, root cause analysis and corrective action to ensure ongoing continual improvement.
Relentless Focus on Excellence
BSI Assurance Mark ISO 9001: 2015 is one of the most rigorous and well-regarded standards in the world.  The team at CLEAN were audited by BSI and were presented with their certificate in March 2021.
Gaining ISO 9001:2015 reinforces CLEAN's relentless focus on providing consistent, industry-leading laundry services, measured against global benchmarks of excellence.
CLEAN's Chief Executive Officer, Kevin Godley says:
"Achieving ISO 9001:2015 certification is fantastic news and means our customers have complete assurance our workwear rental and laundry services operate to the highest quality standard. We always strive for continuous improvement and this certification sees us take another step on our journey."
He added:
"I am extremely proud of our team for their achievement. It provides further proof of CLEAN's commitment to ensuring quality and providing the best possible service to our customers. We are dedicated to constant improvement and development. Achieving and maintaining an ISO 9001:2015 accreditation ensures we have the processes and systems in place for this and allows us to continuously measure and improve our performance within the ISO 9001 regulatory framework."
CLEAN's ISO 9001:2015 Certificate/Licence number is FS 736965 verifiable by visiting the inclusion in the Certificate Client Directory on the BSI website, click here to view the listing.
For more information about CLEAN, please visit www.cleanservices.co.uk or follow on Twitter @cleanlinenltd.