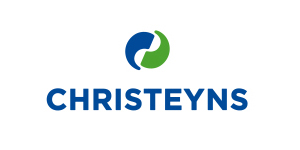 Specialist hygiene chemicals manufacturer Christeyns, has been working with local schools and running a successful apprenticeship scheme for many years. The firm fully supports National Apprenticeship Week, now in its 14th
Following continued interest from educational institutions across the city, the firm has this week introduced 'The Christeyns Experience' that will provide the next generation with both on-line and hands-on experience. Representatives from schools, colleges and educational institutions were invited to an online Breakfast Briefing to learn more about what the Christeyns Experience will be able to offer.
The majority of the work experience activities offered by "The Christeyns Experience" can be delivered remotely, so for now as an alternative to an on-site tour there will be virtual tours, online interview practice, online careers carousel meetings, and project work sessions will also be delivered remotely.  On-site work experience will be available in the future when Government policy allows.
"Apprenticeships are at the heart of our recruitment strategy at Christeyns and we are committed to developing the region's future talent," states Apprentice Scheme facilitator Neville Kildunne.   "The Christeyns Experience" is an additional way to support young people, tailored to suit students aged between 13-18."
The Christeyns Apprenticeship programme is specifically designed to build understanding and gain real experience into how a manufacturing business operates.  The idea is to help prepare the next generation with key skills and knowledge for employment, along with insight into how a business operates, as well as an experience to remember.
Christeyns is also supporting the Governments Kickstart Scheme and will be providing three 18-24 year olds with valuable work experience, training and mentoring within the manufacturing areas of the business. This will run alongside its ongoing apprenticeship programme.
"Manufacturing is not always the first choice for young people, but with the support of National Apprenticeship Week, and now our new Christeyns Experience Scheme, we hope to change perceptions.
"Providing young people with the right skills and opportunities is vital for the future prosperity of both Christeyns and the industry," concludes Neville.
In 2016 Christeyns won the Yorkshire Post Business in Excellence Apprenticeship Award and also hold the Investors in People Silver Award.