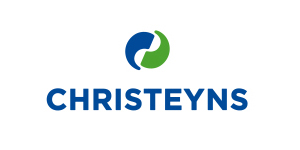 Specialist hygiene chemicals manufacturer Christeyns is celebrating 10 years since it first began designing and producing dosing equipment to support its range of laundry and hygiene products.
Today the company has a brand new engineering facility in Budapest, Hungary which develops a range of high-tech equipment for many of its markets around the globe.  The multi-functional 1,200m2 unit will allow production to be managed in-house for all divisions including food & beverage, professional hygiene and medical.
At Christeyns UK, a self-contained Engineering unit was added to the Bradford-based business in 2019 to provide an important service hub and support growth in the engineering division across its commercial laundry client base in the UK and Ireland. 
Christeyns Engineering is a name synonymous with quality and expertise and has been expanding its influence in the laundry sector year on year. As the largest player in the UK Commercial Laundry sector and with an increasing market share, high-tech engineering systems are now a critical part of the customer offering.
The UK engineering unit provides support for all Christeyns equipment including Flux-Compact, Flux-Star and Flux-Multi dosing kits, Ozone generating apparatus, Speed O and Christeyns' own water and energy saving equipment.
"Engineering is now a huge part of the laundry business," states Christeyns Operations Director Justin Kerslake.  "Advancements in technology have led to systems that save money and improve efficiency, crucial for commercial laundries.  We have expanded our facilities and team to better service this side of our business."
Christeyns UK is part of international detergents and chemicals specialist Christeyns, whose headquarters is in Belgium.  Here in the UK the firm employs over 200 staff and incorporates construction chemicals provider Oscrete, as well as Christeyns Food Hygiene, Clover Chemicals and delicate care specialist Cole & Wilson.