An un-merry Christmas caps desperate year 
UK hospitality laundries have wished the government Merry Christmas – and begged politicians not to forget just how desperate the industry's plight is.  The Christmas card, organised by the TSA (Textiles Services Association) features a bare Christmas tree and the words 'A Not So Happy Christmas.' The card is signed by many of the biggest names in the laundry industry, and is backed by UK Hospitality.  It includes quotes from some of the hospitality's biggest names, including Hilton Hotels and Radisson Blu.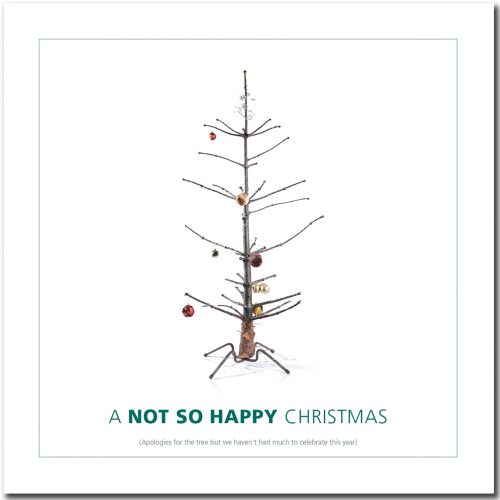 "We're so grateful for the support of the hospitality industry," says David Stevens, CEO of the TSA.  "What we need now is government action.  We have hundreds of businesses that are desperate for financial aid – so far they've had virtually nothing and they face ruin.  We have 24,000 workers at risk of being unemployed.  We have a hospitality industry that relies on us – and won't be able to function if we go under." 
A spokesperson from Radisson Blu says in the card, "Clean linen is vital to our operations. If we don't have clean linen, we can't make beds.  If you can't make beds, you can't sell rooms. Without it, you can't survive." 
The health sector also relies on the UK laundry industry.  In the card, a spokesperson for Royal Devon & Exeter NHS Trust says, "Without laundry, an acute trust wouldn't last more than a day."
In a display of laundry industry solidarity, the card is signed by Alistair McCrae of National Laundry Group, Guy Turvill of Swiss, Kevon Godley of Clean Linen and Workwear, Michael Jones of Fishers. Charles Betteridge of Christeyns, Ian Stubbs of Jensen, Mark Franklin of Elis, Pritpal Purewall of Synergy LMS, Ivan Kerry of ISA LEA, Mark Woolfenden of Johnson Service Group PLC, Simon Fry of Micronclean and David Stevens. 
"We've been lobbying for help since March," says Stevens.  "I just hope the weight of the whole industry talking as one, and the influence of the season of goodwill, will give the necessary push to the government, so we finally get some support." 
If you wish to discuss the above or if you would like any further information, please do not hesitate to contact us on  020 3151 5600 or at tsa@tsa-uk.org.