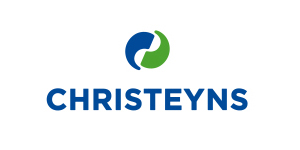 Local hygiene chemicals manufacturer Christeyns UK has been giving some first hand advice and support to local students working on their City & Guilds Level 2 Diploma.
Commercial Director Justin Kerslake, along with Stacey King, Zach Adams and Lucy Duckworth have been helping a group of Aspire-igen students with a project that goes towards their Business qualifications.
Aspire-igen is a Yorkshire based social enterprise committed to changing lives for the better through learning and work.  The brief was to create a new fabric conditioner for the spa market and students were given the technical, marketing and forecasting aspects they needed to consider and include in their final presentations via online video conferencing.
The students then presented their new product ideas back to the team a couple of weeks later, with Managing Director Nick Garthwaite also on hand to see the results. 
The City & Guilds Level 2 Diploma in Business Support is for students aged from 16-19 years old and aimed at learners that are looking to start a career in a business support role, or students who want to improve their business knowledge and skills and progress to further learning.
Business Tutor Fozia Ahmed explains: "At Aspire-igen we are all about real life experiences, and welcome employer interactions.  Christeyns has been a longstanding supporter of our learners and we also work closely with the firm during Bradford Manufacturing Weeks.
"Intervention from actual companies is crucial in helping young people meet the skills needed for employment in local industries."
Christeyns staff members and apprentices are actively involved in many school career events and learning projects across the district, highlighting the important role of the manufacturing industry and its future employment opportunities.
"Businesses like ours need to provide knowledge and support to the young people in our communities, inspiring future career paths and upcoming talent," concludes Justin.