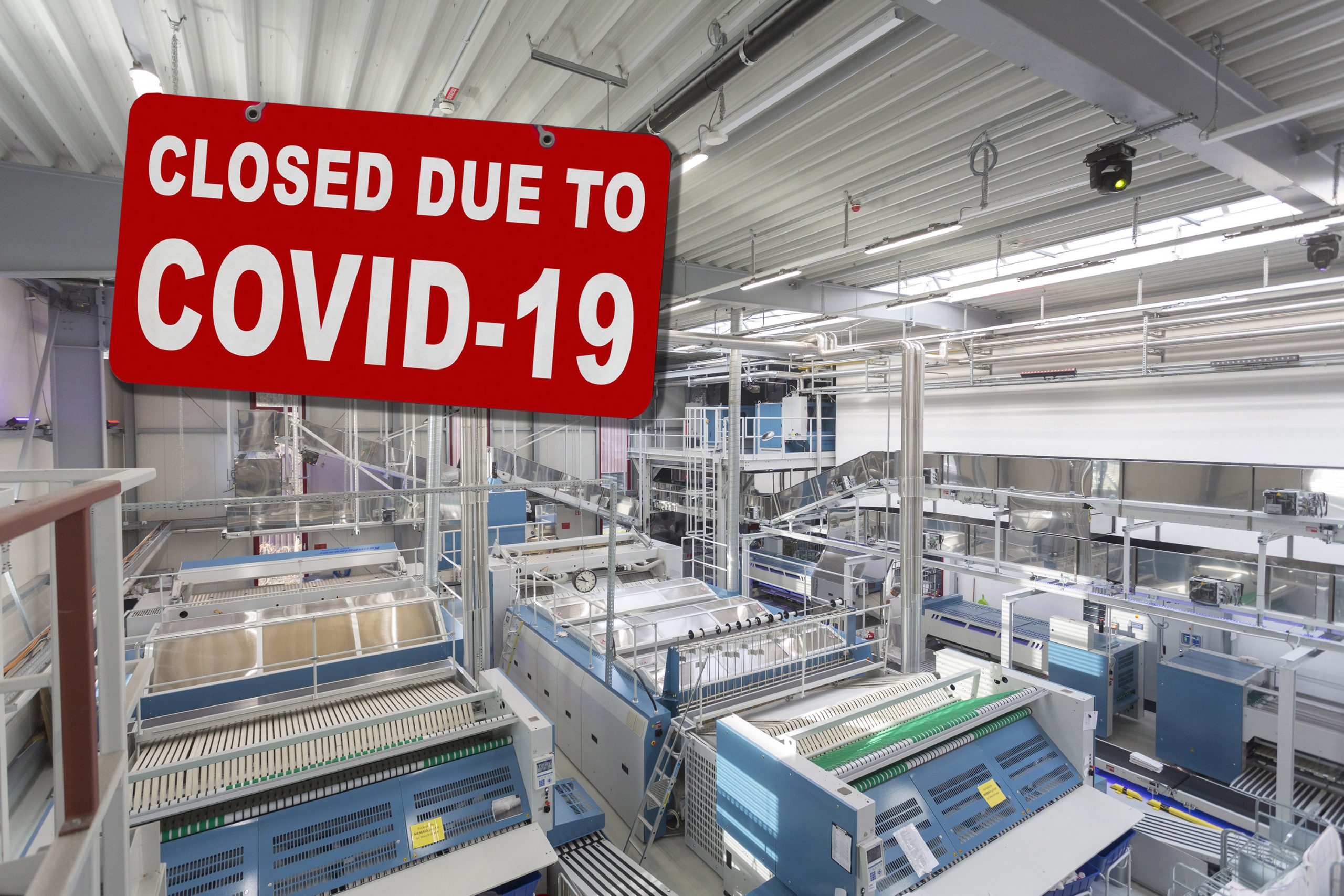 TSA Fury as Laundries get Ready for Closures – Twelve months of hell for the hospitality laundry sector
Despite growing awareness of the hospitality supply chain, and its importance to any future recovery, the Chancellor still hasn't included it in the support packages he has just announced.  It's yet another snub for the laundry sector, says the TSA (Textile Services Association), which has been lobbying for support since March 2020.
"Come March 2021 the hospitality laundry sector will have been through twelve months of hell," says David Stevens, CEO of the TSA.  "We'd normally be processing 24 million pieces of hotel linen a week.  Currently it's less than 2 million.  Our industry is dying and we're getting no support.  24,000 jobs and hundreds of SMEs are under threat.  I just don't understand the government's indifference."
The TSA has been working with UK Hospitality and other supply chain organisations, such as the FEA (Foodservice Equipment Association), to try to get the government to understand the vital role the supply chain plays.  As Kate Nicholls OBE, CEO of UK Hospitality says, "Hotels can't operate without laundries."
Tony Danker, the Director-General of the CBI is also supportive of the critical role the supply chain plays.  "We will be urging the government to take further steps to provide the foundations for the all-important economic recovery, particularly those affected through supply chains," he says.
The TSA is not asking for special treatment, just for the same level of help as other businesses are already getting.  That includes rates relief; amending the guidance to local authorities on discretionary grants, so that commercial laundries can be included; deferment of VAT until payback is viable; extending the terms of government loans until laundriescan afford to repay them; and making more loans available during expected bounce back.
"We'd be delighted if any government minister would come and visit some of our members to see for themselves the straits they are in," says Stevens.  "This is deadly serious.  Closures are coming.  We have family businesses that have been operating successfully for over a hundred years that are about to go under.  They've already re-mortgaged their houses, they've nowhere else to go.
"Without support, many of our members will disappear, along with tens of thousands of jobs."
If you wish to discuss the above or if you would like any further information, please do not hesitate to contact us on  020 3151 5600 or at tsa@tsa-uk.org.