Laundry Industry Culture Study shows employees think 80% of industry's values are healthy
It's an industry that stands behind just about every sector of the UK's economy – and yet, for many, it's invisible.  Without commercial laundries, 90% of hotels with more than ten bedrooms would shut within three days, and 90% of hospitals would be forced to close in one day.  Manufacturing, food processing, the pharmaceutical industry – all rely on a professional laundry service.  So the health of the industry is vital to UK PLC.  Which is why the Textile Service Association (TSA), which represents the laundry industry, undertook a comprehensive survey to find out how employees feel about their sector, and what state its cultural health is in. 
The TSA worked on The Laundry Industry Culture Study 2022 in partnership with the specialist consultancy Brands with Values.  The study used the Values Culture Decoder, a scientifically-led, values-based assessment tool.  It breaks down results by age, tenure, ethnicity, company size and sexual orientation and covers values and categories such as safety, authority, success, pleasure and community.  Over 500 people took part in the survey. 
So how did the laundry industry do?  Overall, the results are very positive, with 80% of values assessed being healthy.  The study showed that 'community' is the most important value to employees, and that they appreciate a culture that is successful, honest and respectful.  The top three personal values selected across different job roles are very similar, indicating that, regardless of job title, the same values are important.  Community was in everyone's top three, with various combinations of tradition, safety and success filling the other top two places.  The top three 'personal value' words were honest, friendly and loyal.
However, the study also highlighted areas where the industry needs to improve.  The top unhealthy values highlighted were 'demanding' and 'long hours'.  These were most often mentioned by supervisors, production managers, drivers and engineers.  While the results covering 'belonging,' asking whether employees felt welcomed, accepted and part of their organisation, were positive at 61%, TSA believes there is still room for improvement.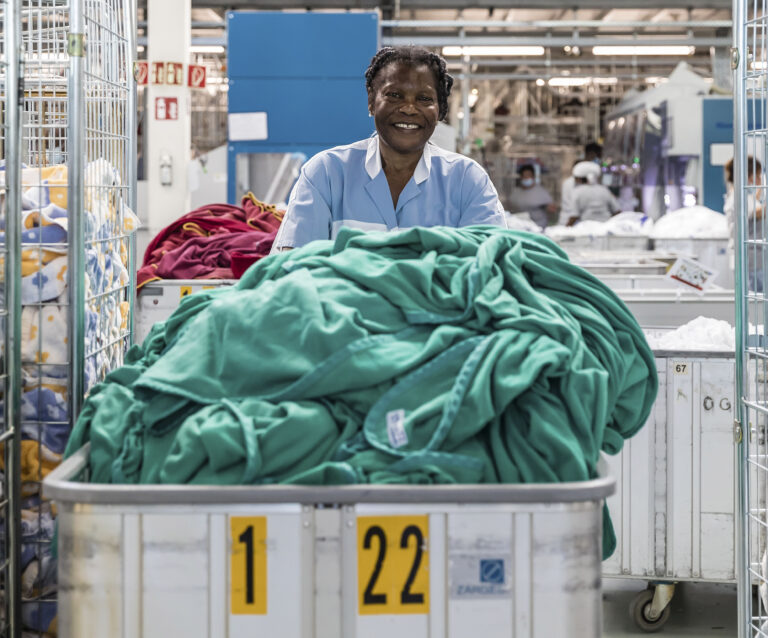 "Clearly these are some of the areas we need to focus on," says David Stevens, CEO of the TSA.  "The whole point of this study is to help our industry leaders understand what matters to their individual employees the most, and what needs to be changed or nurtured.
"This is even more relevant in the current climate, where recruiting people and retaining them is increasingly difficult.  We hope the survey will also raise the profile of our 'invisible' industry, attracting new people, since it underlines what a great work environment we can offer, and the wide range of career opportunities here."
Brands with Values was able to benchmark the results against a similar survey it carried out with CBI members covering a variety of UK PLCs and, overall, the laundry industry's study is healthier.
"I'd like to thank the 500 plus people who took part in the survey," says Stevens.  "We are delighted that the results are very positive, and that the industry comes out with a really good score, but there's no resting on laurels.  The insights are hugely valuable, now we need to dissect them and get to work to make our industry the best it can be."
A copy of the Laundry Industry Culture Study 2022 is available to download here.
If you have any queries, please do not hesitate to get in touch with us either via email or phone: 
T +44 (0) 20 3151 5600