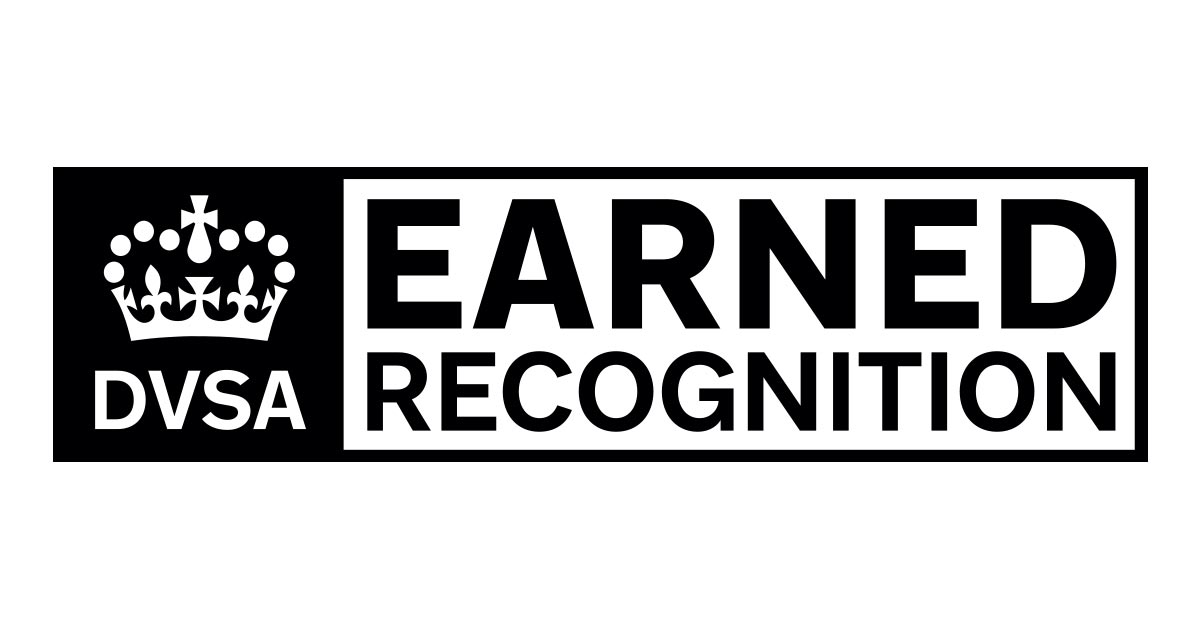 CLEAN is proud to officially become an 'exemplar' transport operator having been accredited on the DVSA's highly prestigious Earned Recognition Scheme.
The Driver & Vehicle Standards Agency (DVSA) Earned Recognition scheme is a voluntary scheme for all vehicle operators who can demonstrate a strong track record of compliance and adherence to standards. Operators must be able to prove that they have robust systems and processes that promote effective and proactive transport management. DVSA earned recognition operators regularly share performance information with the DVSA in the form of scheduled reporting. Once successfully accepted into the scheme, these operators enjoy the benefit of a reduced burden of enforcement because the DVSA know that they are safe and compliant.
All transport operators who successfully achieve DVSA Earned Recognition status possess a proven culture of compliance. By allowing DVSA to remotely monitor compliance systems, checks can be carried out which will provide the assurance and confidence that the operator is effectively managing the transport operation and functioning in a compliant manner. In exchange, these operators may benefit from a reduced number of inconvenient and costly roadside checks and visits from enforcement officers thereby reducing the administrative burden of regulation on those who, like CLEAN achieve high levels of compliance.

Peter Cox, Head of Transport at CLEAN, said: "I'm delighted to announce our achievement in securing the 'DVSA Earned Recognition' accreditation. I am pleased to say that our focus on and high level of compliance, investment in appropriate IT technologies, ongoing training programme, collaborate culture hard work has really paid off. The scheme will allow us to demonstrate to customers, stakeholders and partners the excellent standards we have adopted here at CLEAN."

He went on to say "The 'DVSA Earned Recognition' accreditation is another positive endorsement of our transport operation following the achievement of FORS and PRIM accreditations and a RoSPA Fleet Safety Gold Award. It's further strengthened our focus on compliance and demonstrates that overall road safety is paramount for us. I would like to thanks to each and every member of the transport team here at CLEAN who have all played their part in securing this accreditation."

This scheme ensures that compliant operators with DVSA Earned Recognition status obtain best business value from the enforcement regime and creates a model that will drive up compliance and enable others to aspire to. It also enables DVSA to divert its resource to target the seriously and serially non-compliant where the risks to road safety are highest.