TSA Roadshow – confirmed dates and your invitation to attend
Everyone involved in the commercial laundry industry is invited to the TSA Roadshow events.  They will be an informal forum, an open evening where businesses can network and find out about the latest ideas, over drinks and a buffet. 
There are three Roadshows confirmed, in Scotland, London and Birmingham.  All are open to both TSA members and non-members – indeed, the TSA is keen to talk to laundries who are not yet members, to get their input on the current state of the market. 
"After two crushing years we've learned a lot about what the industry needs," says David Stevens, CEO of the TSA.  "Now it's about surviving and building a new, more robust business model for the future.  That's what the Roadshow is all about – what do we need to do to ensure profitability and a happy, secure workforce?  That's why we want as many people to come long as possible, so as to get as many ideas and points of view as we can.
"They will be informal and informative, a relaxed environment where the industry can really talk."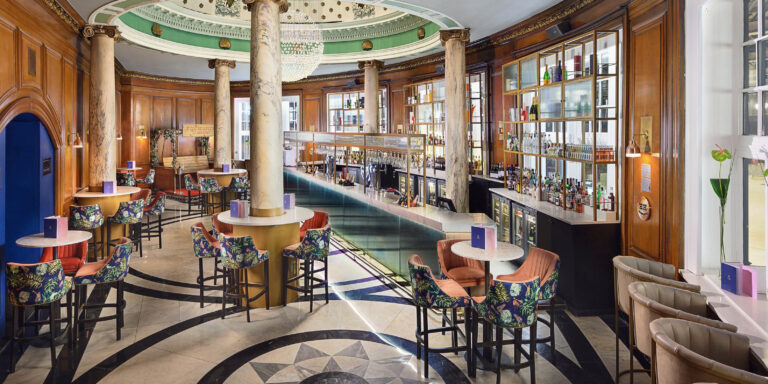 The Roadshows are also an opportunity to meet the TSA team, to chat to them about issues they may be able to help with, and find out more about the work they are doing in areas such as sustainability, diversity, standards, research and government lobbying.
All begin at 6.30pm with a reception followed by a brief introduction and a short presentation from an industry speaker.  The first one, on June 21, is at voco Grand Central, Glasgow, where Scott Inglis, commercial director of Fishers Services Ltd will lead the conversation on 'Doing laundry in Scotland.'  Then on 19 July the London venue is One Kew Road, with Joseph Ricci, president and CEO of TRSA (the American Textile Rental Service Association) will share his experience as 'It's been tough for all of us,' and he'll look at how the world's largest market is surviving.  The Birmingham Roadshow is on 13 October, with the venue and speaker currently being finalised. 
"We urge everyone to come along, and to encourage colleagues in the industry to join in too," says Stevens.  "It's a chance to have your say in what really matters." 
All the TSA Roadshows are free to attend, but tickets should be booked in advance.  To register, contact the TSA on 020 3151 5600 or tsa@tsa-uk.org.  Alternatively, click here to book online. Please click here for more details of the event.
If you have any queries, please do not hesitate to get in touch with us either via email or phone: 
T +44 (0) 20 3151 5600