TSA welcomes cross-party and EETF support.
On 20th June the TSA held a cross party meeting at the Palace of Westminster with six MPs, five members of the Energy Efficiency Task Force (EETF) and representatives from the commercial laundry sector.  David Stevens, CEO of the TSA, hailed the meeting as a significant success, with MPs and the EETF responding to the needs of the industry and committing to move forward on key agenda items.  "We were delighted by how many MPs and members of the EETF attended our meeting. We explained the importance of laundries to hospitality, healthcare and UK Plc in supporting the UK economy," he said.  "We also showed them the huge challenges our industry faces.  As a result, the MPs are real advocates for us.  We already have the next meeting booked in Westminster this month." 
As well as discussing how we are a resilient industry and can be there to support the government, the next meeting will also look at how laundries can play an integral role in enhancing sustainability in health and social care through reusable PPE and workwear. 
Further meetings have also been set up with the EETF, with a view to seeing how government funding can help laundries reduce energy demand.  In fact, the task force has indicated it wants to use the industry as a case study for its net zero carbon and energy saving objectives of reducing UK energy demand from 2021 levels by 15% by 2030, and the next meeting will be at a laundry site.  
"The meeting on June 20th has given us conduits direct to government," says Stevens.  "I'd like to thank the TSA's lobbying group – which was only formed in March – for their hard work and to congratulate them on the success they have already achieved."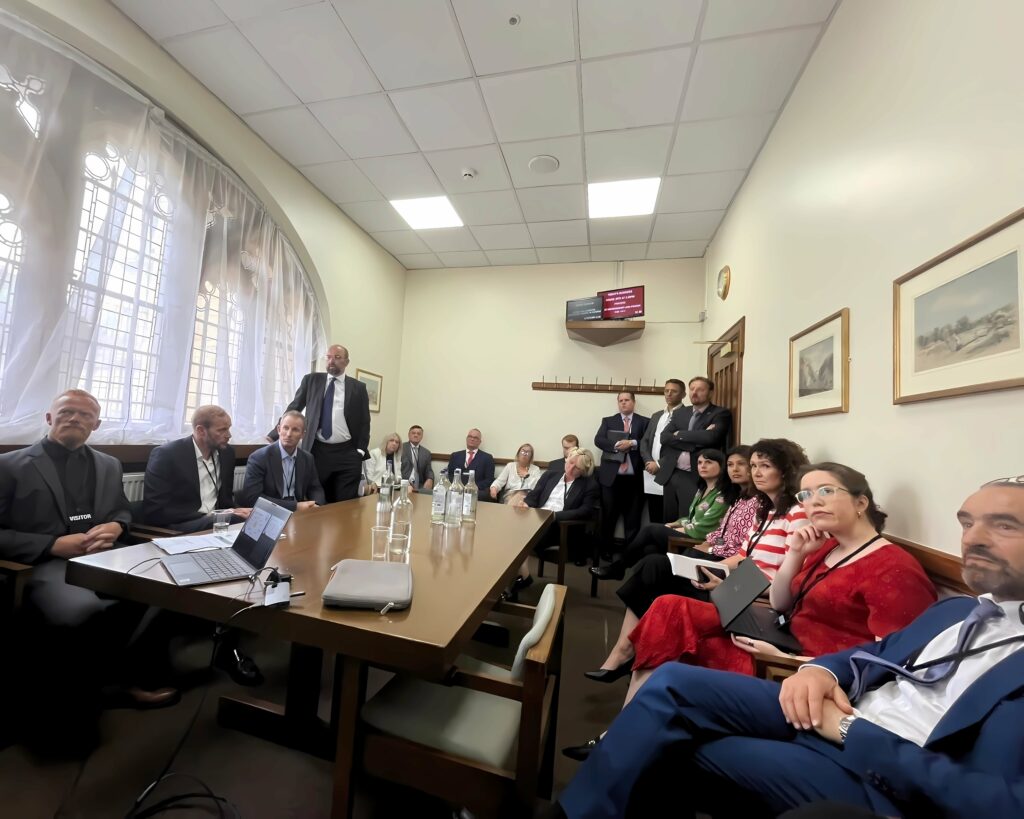 If you have any queries, please do not hesitate to get in touch with us either via email or phone: 
T +44 (0) 20 3151 5600